Part 5 of our series, Problems We Solve
Digital business platforms are playing a key role in accelerating experiences for both clients and employees. Supporting virtual work capabilities is expected to remain a top focus for enterprises as flexible and hybrid jobs and workplaces are here to stay. Younger generations of workers are a driving force in the demand for jobs that allow them to work from anywhere. They're specifically looking for companies that will provide flexible and rewarding work experiences.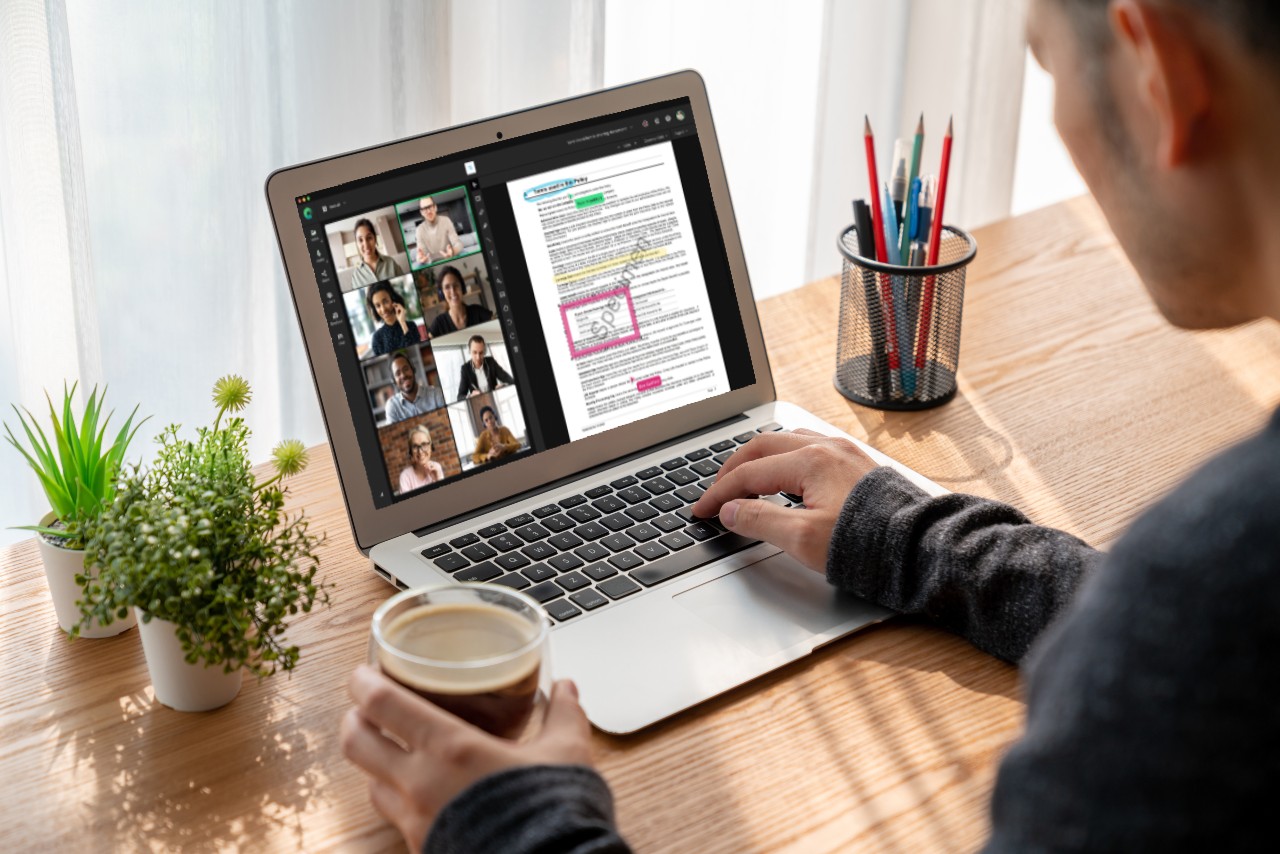 The shift to a mostly distributed workforce is also turning out to be good for business. As remote employees are leveraging technology in varied ways, teams are making bolder moves with innovation, automation and digitization, according to McKinsey and Company. Strategies such as the "broad embrace of video conferencing and virtual collaboration tools," are boosting both productivity and the development of new ideas, their report noted.
Companies that want to differentiate themselves and attract top talent need to provide the digital tools necessary to create a next-gen remote work environment and experiences that today's employees are looking for.
Employees want connection, no matter where they are 
The quality of work experiences is top of mind for today's workforce, especially younger generations who are seeking employers that will meet not only their career and financial goals but also support their physical, emotional, and mental well-being. Gen Z has now joined the working ranks and as the first digital natives, they view advanced, flexible digital experiences as a must-have while searching for jobs. They want to work and communicate primarily using the digital device of their choice.
But the desire for flexible work locations is not confined to only younger workers. A recent Gallup poll revealed that more than 60% of remote-capable workers want a long-term hybrid work arrangement, while more than one-third want to work from home permanently. But for remote work to be a successful and gratifying experience, employees need the means to connect and collaborate with their teams.
Recently, a case study from Accenture emphasized the importance of being "omni-connected," meaning being connected and included. Employees desire a sense of belonging with their co-workers and their workplace, regardless of where they're working. Creating and supporting a culture that promotes connection and inclusion fully can be a significant company benefit, the Accenture study notes. "Bringing true inclusivity, growth, and community into the workplace—whether you're fully remote, hybrid, or always in the office—is how your company can stand out for young job seekers," the study observes.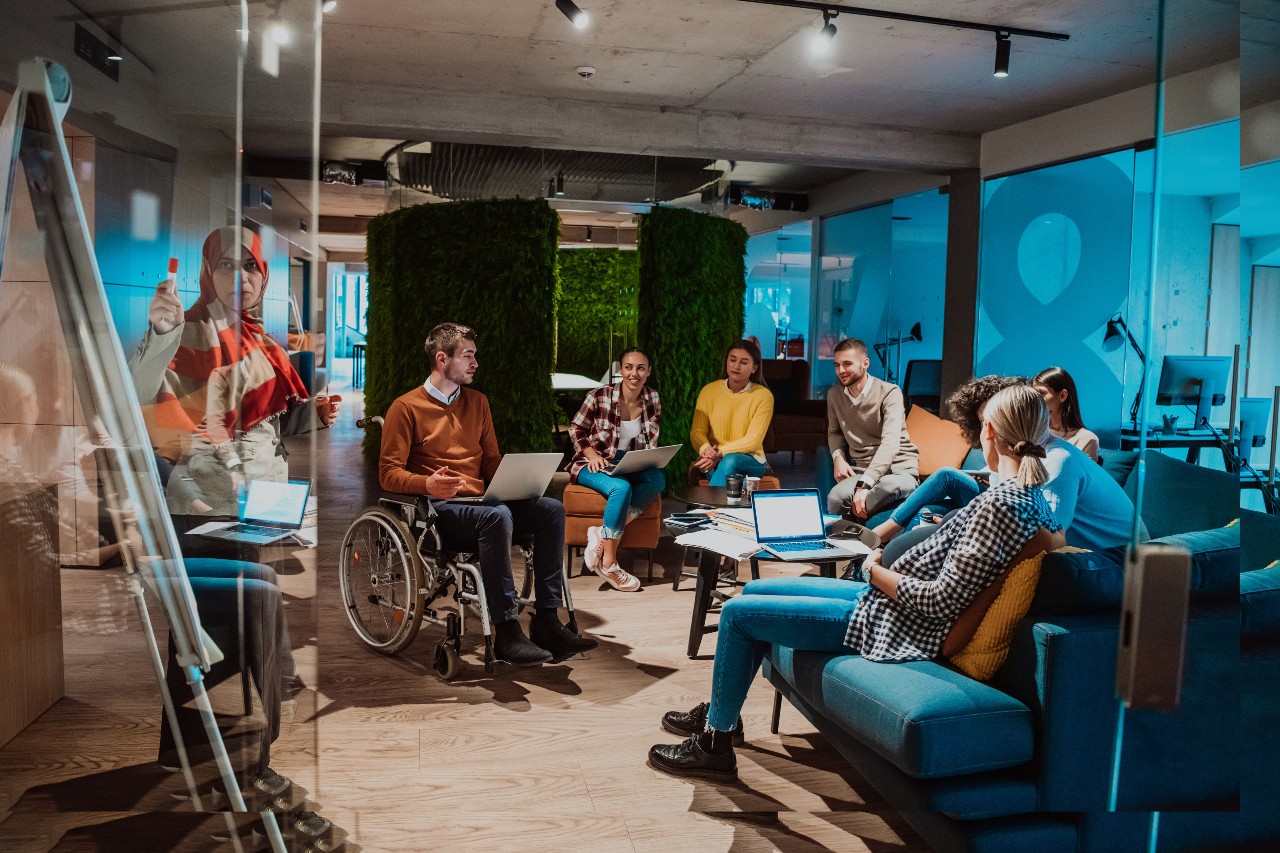 This sense of belonging must be reinforced in the company culture, especially as organizations move further ahead on this permanent transition to a largely distributed workforce. The right technology is instrumental in creating seamless, frictionless and superior quality remote work experiences.
Digital platforms to create robust experiences
To create an equitable and inclusive experience for all employees, companies need to build strong communications programs with multiple components that reinforce the ways employees and teams want to work. While the specific mix may vary from company to company, typically communications look like a combination of informal and formal conversations, video, phone, email, texting, and instant messaging, both scheduled and impromptu.
A digital business platform can act as a central hub to provide flexible and purposeful environments that support equitable employee experiences, laying the foundation for a strong virtual work setting. With an advanced digital platform, firms can customize their communications and connections to suit the specific needs of their teams and corporate culture. For example, firms dealing with confidential or proprietary information may look for platforms that  support advanced security protocols for collaboration and document sharing. 
It's also vital for organizations to bring advanced communication and collaboration to their employees in all their interactions, starting with hiring and onboarding, to ensure these positive experiences are in place from the start.
Cordoniq's Customized Platform and Concierge Services 
A customized digital platform for video collaboration can provide your firm with a robust solution to meet the needs and expectations of your clients and employees. 
Cordoniq's concierge services can customize your offerings with:
Custom API integrations 

Private-branded solutions 

Custom features development 
For a demo of Cordoniq's advanced video collaboration platform, visit /contact/