Intro to private cloud: What is private cloud?
Managing today's digital organizations often includes making decisions about moving data and applications into a cloud computing environment. Many companies are also choosing to migrate to private cloud rather than public cloud.  IBM defines private cloud as "a cloud computing environment in which all hardware and software resources are dedicated exclusively to, and accessible only by, a single customer."
With private cloud, organizations gain all benefits of cloud computing including speed, efficiency, access ease, scaling, storage, and service delivery, but within a more secure environment and greater control.
More businesses are choosing private cloud as a solution when migrating to a cloud environment.  According to a 2021 Voice of the Enterprise Digital Pulse Survey from 451 Research, 38% of organizations chose private cloud for workload migration in 2020, up from 28% in 2018. Organizations in sectors such as manufacturing, healthcare and government and education are opting for private cloud due to factors such as compliance, data protection, and technical debt of legacy applications, the report noted.  There are a number of key benefits for choosing private cloud, particularly for industries where privacy, security, and compliance are paramount, such as management consulting, enterprise consulting, technology, financial services, insurance, or legal services. Firms in these industries benefit from the extra protection a private cloud environment offers for control, privacy, and overall security. 
Top five benefits of a private cloud environment
There are several types of private cloud, including on-premises private cloud and managed private cloud. An on-premises private cloud is hosted and managed by an organization's IT department. Conversely, managed private cloud environments are hosted and managed by third party companies, but the environment and infrastructure are dedicated to a single client. Managed cloud environments offer the same isolated access, but the vendor is responsible for upgrades and maintenance.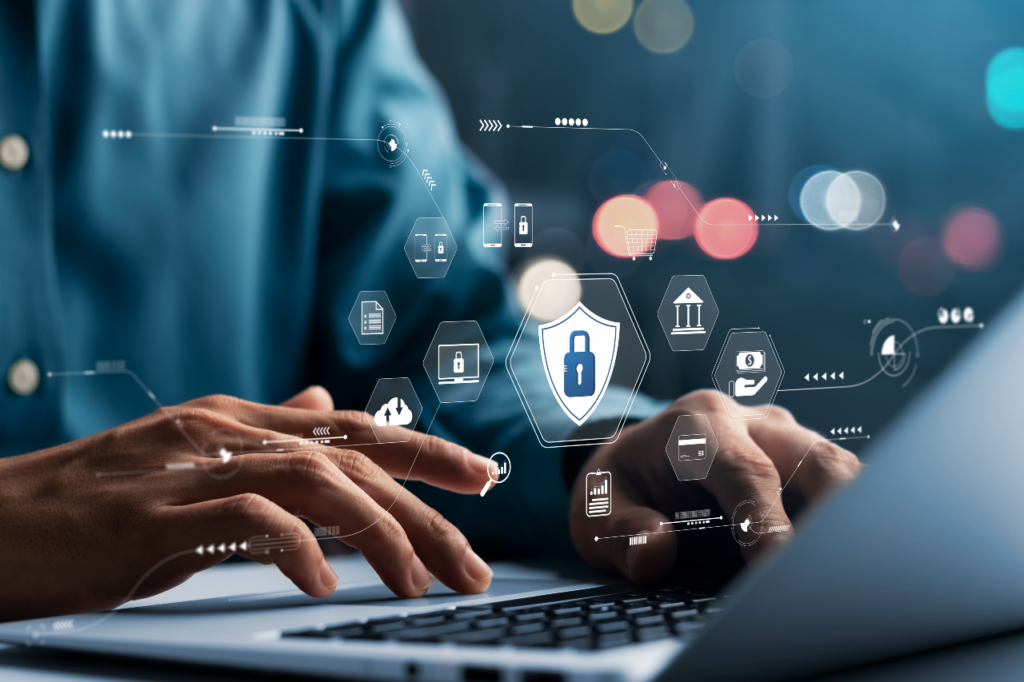 Each type of private cloud environment offers similar advantages and benefits. The main benefits to using any type of private cloud are centered around security and control. 
What are five key advantages of private cloud? 
Security 
Companies that choose private cloud are typically looking for elevated security for their server, network, data, and applications. Because of the dedicated physical infrastructure of private cloud, the organization can control security services as well as remote access privileges. Access is also more secure as private cloud is entered through secure networks.  Implementing a private cloud environment can help organizations bolster their security while providing scalability for their infrastructure.  
Compliance 
Many enterprise organizations choose private cloud over public cloud because of compliance issues. In some cases – and for some industries – private cloud is the only way to meet regulatory compliance requirements, such as the European Union General Data Protection Regulation (GDPR).  Government agencies or other entities can also turn to individual government cloud solutions to meet specific compliance requirements. There are also cloud solutions that are Sarbanes-Oxley (SOX) compliant.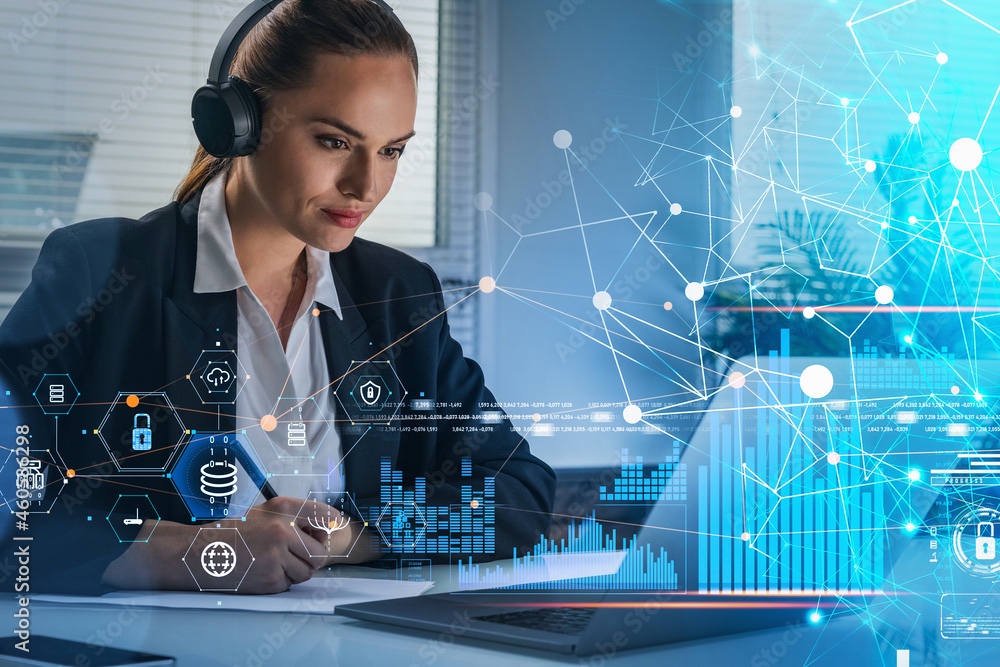 Flexibility  
A private cloud environment offers the ability to customize and configure the infrastructure and applications to an organization's business needs. Large enterprise organizations choose private cloud in order to attain the flexibility required to host and control everything they need. In addition, private cloud infrastructure can be transformed in response to ever-changing business and IT requirements. 
Control of data, infrastructure, applications 
The ability to control data, infrastructure, and applications is a key reason that many enterprises choose private cloud implementation.  Firms such as management or financial consultants, healthcare companies, or law firms have a significant amount of sensitive or confidential client data that is vulnerable if not stored in a secure environment.  With private cloud, organizations have full and complete control over data, including where it's stored, who has access, how they're accessing it, and how long it is retained by the organization.
Better quality and performance 
Organizations that operate in a private cloud environment will experience better overall performance of their systems. For example, slow processing speeds are less likely when there are no other organizations competing for bandwidth in a private cloud environment, unlike systems that rely on public internet. 
In addition, the dedicated hardware of private cloud delivers better quality and performance of unified communications, including video conferencing and other software. 
Private cloud management with the Cordoniq platform
The Cordoniq platform can be deployed and implemented in private cloud environments. Our video collaboration solution is fully customizable and secure.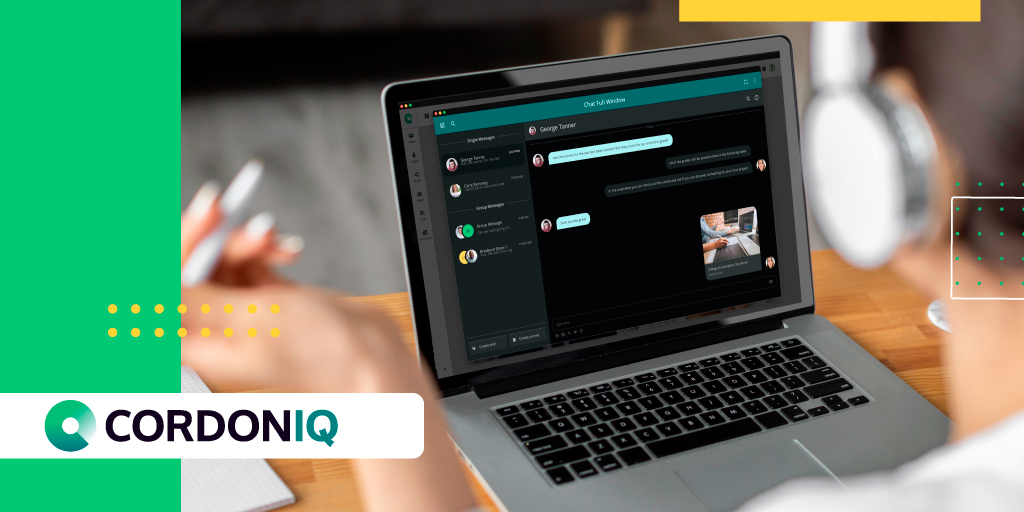 For organizations that discuss or share confidential information in video conferencing or collaboration sessions, the security of that data is crucial. Cordoniq's platform allows you to truly secure your clients' and employees' data and protect the confidentiality of your handouts, shared documents, and recorded meetings in your secure environment.  We offer a variety of customized services for clients who want to implement our solution in a private cloud environment. You can choose to deploy our platform into your own private cloud or data center, or even maintain a private cloud implementation while we manage and administer the backend.   Learn how our team can help you explore the available options for implementing the Cordoniq video collaboration platform, quickly and without needless complexity.