Part 4 of our series, Problems We Solve
In part 4 of our series, we discuss why organizations with security concerns are turning to private cloud or hybrid cloud solutions to provide better protection of sensitive data.

Cloud spending continues to soar as moving to cloud environments and cloud-native platforms is a priority for an increasing number of organizations. According to a recent report from Gartner, Inc., worldwide end-user spending on public cloud services is expected to grow by more than 20% by the end of 2022 and could reach nearly $600 billion by 2023. Similarly, in its Future of Cloud Study 2022, Deloitte reported 45% year over year growth in cloud adoption, as cloud is now the default platform for business and technology innovations. 
But data privacy and security are key considerations when using cloud environments. Public cloud services may not be an option for all organizations or specific industry sectors such as healthcare or financial services. Plus, new data protection regulations and laws regarding data sovereignty are creating more challenges for public cloud services.
Organizations with security concerns are turning to private cloud or hybrid cloud solutions to provide better protection of sensitive data. As a result, there is a demand for versatile and flexible apps and solutions to make it easier to deploy in a variety of cloud environments as well as to meet security demands as needed. 
Data privacy and security key concerns for cloud environments
Emerging data privacy and data sovereignty laws hold serious implications for how companies will need to handle private data, including client and employee information. Applicable laws are becoming more comprehensive in light of regulations such as the European Union General Data Protection Regulation and the US CLOUD Act. Stringent new laws include China's Personal Information Protection Law (PIPL) in 2021, the California Consumer Privacy Act, plus updated regulations in Brazil and India. Connecticut, Virginia, Colorado and Utah have enacted similar consumer privacy legislation. Meanwhile, the American Data Privacy and Protection Act is also moving closer to adoption, with implications for a number of industries. 
More organizations are choosing private or hybrid cloud solutions in response to these more restrictive regulations and requirements of data sovereignty. For instance, as VMWare recently observed, organizations are moving data out of public clouds for compliance. They noted, "81% of decision-makers in regulated industries have repatriated some or all data and workloads from public clouds." These organizations are either moving data back on-premises or using a mix of public and private clouds.
Depending on their specific needs, organizations can choose from a number of cloud options and combinations of environments. With private cloud, data is in a completely separate infrastructure, in-house and on premises. Generally, private cloud offers more security than public cloud, and may be the only choice for firms in industries that need to meet specific regulatory requirements. For instance, organizations that work with the military or agencies that handle sensitive data are prohibited from storing content or other material in uncontrolled public cloud data centers. 
Organizations have full and complete control over their data in a private cloud environment – which includes where it's stored, who has access and how long it will be retained. 
Another common option is a hybrid cloud environment, which gives enterprise firms greater control over where to place workloads and data depending on their specific security, compliance, audit or other requirements. RedHat defines hybrid cloud as "a seemingly single IT environment created from multiple environments connected through local area networks (LANs), wide area networks (WANs), virtual private networks (VPNs), and/or APIs."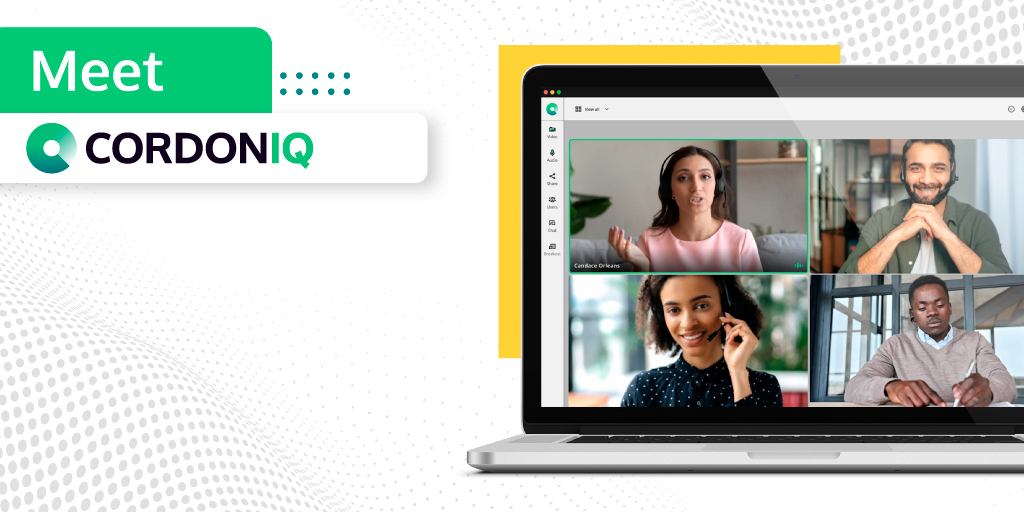 The hybrid cloud approach is gaining in popularity across many sectors, according to a report in MIT Technology Review, and was fast-forwarded by the covid 19 pandemic. There are also predictions that the market for hybrid cloud will continue to grow quickly, with an expected compound annual growth rate of 21.6%. 
Cloud security also pertains to workloads and applications. Cloud native applications need to be secure and allow for better control of data. Organizations that need to meet stringent security requirements need to consider platform agnostic solutions that allow deployments for multiple types of cloud or private network environments. Other secure solutions offer organizations the ability to deploy modules in containers on private networks, for additional security. Choosing solutions and platforms that operate in both private cloud and hybrid cloud environments may be the best option for firms that need to maintain control of their data and content while offering maximum flexibility.